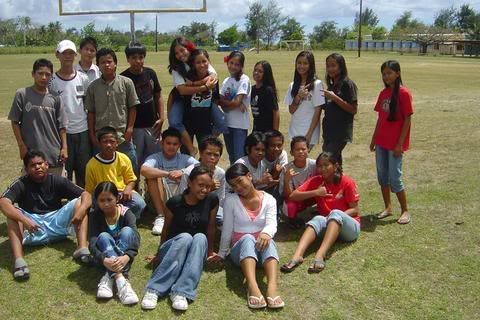 These are some of the people in my homeroom class
with some sub students in Team E.


These are the few people that made my last year at
Hopwood
, at my Jr. High School the best! It was all worth wild! I LOVE EACH AND EVERY ONE OF YOU GUYS, even to the ones that are not in the picture. This class is one of the favored classes in Team E! Why? ..because we have the infamous and hilarious Jove Jenn
Maalihan
, the annoying and
retarded
Wilden, the overly smart and adorable Ben
Lizama
, and all the bright minded people in my awesome homeroom class! We have all gone through so many this past year! All the drama, arguments, disagreements, the hatred.. It was all worth it! This year wouldn't have been the best without you guys! I LOVE YOU GUYS FOREVER! I will miss each and every one of you. I wish all of you guys the best in life and hope to see you in the future!
With much
love
,
Mylene
Balisalisa